Aquatic Feed Ingredient 65~70% SUPER SHINY BLACK CRYSTAL SODIUM HUMATE FLAKE 100% INSTANT WATER SOUBLE
Add 2 ‰ to 5 ‰ per metric ton for aquaculture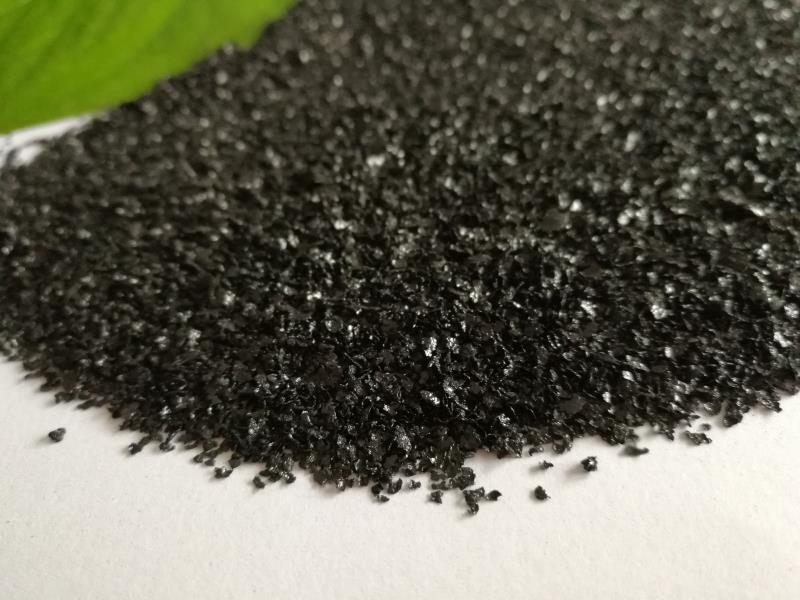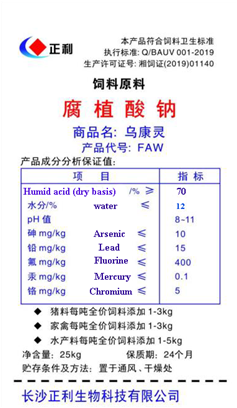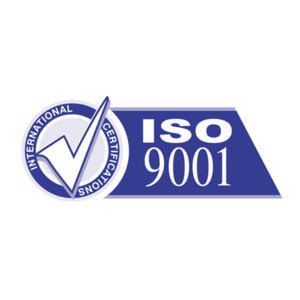 Sodium humate is a kind of sodium salt of humic acid. It is a kind of weak acid sodium salt of biological macromolecular organic chemistry, which is made of lignite, albino low calorific value peat and smoky lignite as raw materials after special crushing, according to the biological fermentation technology, and then to high temperature polymerization production and processing.
Sodium humate is a kind of relatively stable natural biological macromolecular mixture organic substance with aromatic structure. According to sodium hydroxide ion exchange method (acid-base reaction), soluble sodium humate is produced. To be exact, sodium humate is a kind of strong alkali and weak acid salt. Because of the network space layout of humic acid and the isomerism of various total active functional groups, sodium humate has the bidirectional properties of physical adsorption and organic chemical adsorption at the same time, and has high reaction activity and strong adsorption performance. Its physical adsorption is like activated carbon, and it can absorb the odor in water and some fine impurities in reverse. After sodium humate dissolves water, it will exist in the form of humic acid positive ions and sodium ions. When there are divalent and trivalent cations such as aluminum ion or lead positive ion in water, humic acid will recomplex with high valence cation to produce a kind of complex humic acid salt which does not dissolve water, thus reducing the metal cadmium positive ion in water. The adsorption capacity of humic acid can effectively improve the natural environment of water and reduce the positive metal cadmium ions, so it can achieve the effect of purifying water quality in practical application.
Application of sodium humate for Aquaculture


Prophase
1. Feed conversion rate can be increased by more than 10%;
2. Accelerate growth rate and shorten breeding time by nearly a quarter;
3. Drug synergistic effect greatly reduced morbidity & mortality of fish,shrimp as well as significant anti stress effect;
Improve meat quality;
4. Adding 0.5% sodium humate in the feed, the weight gain rate of Grasscarp and silver carp was tested 17.6% and 24.3% higher based on control group and the survival rate was increased by 15%.
Sodium humate has colloidal properties, good adsorption and adhesion functions as well as loose structure in water. The addition amount of binder can be reduced.
5. According to Chinese Academy of Sciences' branch Qingdao Institute of Oceanography, adding 5 mg / L sodium humate in the nursery pool can increase the hatching rate of shrimp fertilized eggs from 40% to 90%. The complexation effect of sodium humate can promote the growth of feed unicellular algae for shrimp fry as well as increase the emergence time of shrimp fry by 1-2 days and survival rate was 80%.
Application of sodium humate in aquatic feed
(Middle & Late stage)
1. To make the complex molecular nutrients fully decompose and combine organically, increase gastrointestinal function, promote secretion of gastric juice & the assimilation of protein, stimulate the growth of beneficial bacteria in the gastrointestinal tract, and inhibit the reproduction of spoilage bacteria.
2. Increase the permeability of animal cell membrane and protoplast & the water content of muscle cell space and cell.
3. The adsorption of humic acid makes the feed nutrients pass through the intestinal tract slowly, thus enhancing the absorption and digestion time and improving the absorption rate of nutrients.
4. Nitrogen in humic acid molecules has a strong absorption effect on amino groups, which can make full use of non protein ammoniates and convert feed protein into muscle protein
5. The quinone group of humic acid participates in the redox process of organism promotes metabolism, cell proliferation and accelerates growth.
6. Achieve better absorption and utilization of mineral elements in feed compatibility and full function of mineral elements and vitamins.
7. As a natural macromolecular complex contains alkaloids, it has strong adsorption and chelating effect. It can adsorb a large amount of intestinal erosion surface secretion, keep the intestinal wall clean, and has anti-inflammatory and detumescence effect by inhibiting hyaluronidase activity and activating pituitary adrenal cortical system, so as to relieve congestion and edema of intestinal mucosa.
8. Adding 5%, 10%, 15% sodium humate can significantly reduce the number of E. coli; With the increase of sodium humate, the inhibition effect of the same strain was more significant, and the inhibition effect of different strains was more obvious with the extension of time under the same treatment conditions.