Feed Grade 65~70% SUPER SHINY BLACK CRYSTAL SODIUM HUMATE FLAKE 100% INSTANT WATER SOUBLE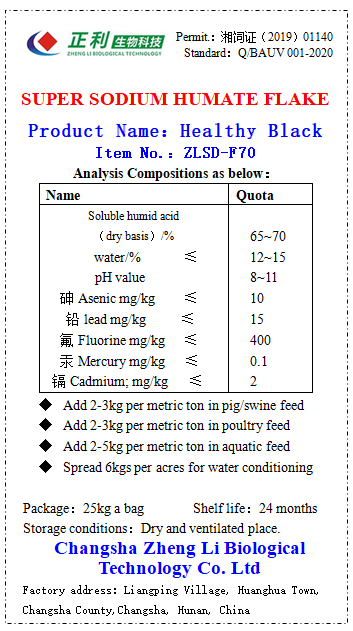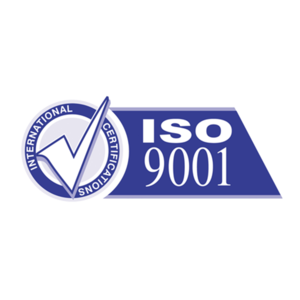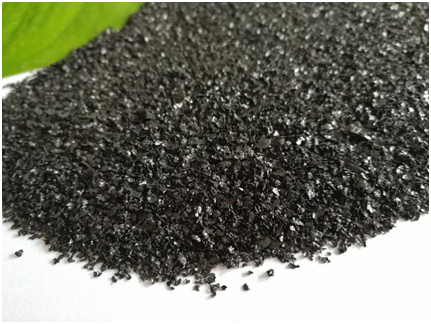 Our company's sodium humate products are purified with slag removal, crystallization and granulation, etc. It is safer to add to animal feed and has better biological potency.
Sodium humate is a kind of sodium salt of humic acid. It is a kind of weak acid sodium salt of biological macromolecular organic chemistry, which is made of lignite, albino low calorific value peat and smoky lignite as raw materials after special crushing, according to the biological fermentation technology, and then to high temperature polymerization production and processing.
Sodium humate is a kind of relatively stable natural biological macromolecular mixture organic substance with aromatic structure. According to sodium hydroxide ion exchange method (acid-base reaction), soluble sodium humate is produced. To be exact, sodium humate is a kind of strong alkali and weak acid salt. Because of the network space layout of humic acid and the isomerism of various total active functional groups, sodium humate has the bidirectional properties of physical adsorption and organic chemical adsorption at the same time, and has high reaction activity and strong adsorption performance. Its physical adsorption is like activated carbon, and it can absorb the odor in water and some fine impurities in reverse. After sodium humate dissolves water, it will exist in the form of humic acid positive ions and sodium ions. When there are divalent and trivalent cations such as aluminum ion or lead positive ion in water, humic acid will re complex with high valence cation to produce a kind of complex humic acid salt which does not dissolve water, thus reducing the metal cadmium positive ion in water. The adsorption capacity of humic acid can effectively improve the natural environment of water and reduce the positive metal cadmium ions, so it can achieve the effect of purifying water quality in practical application.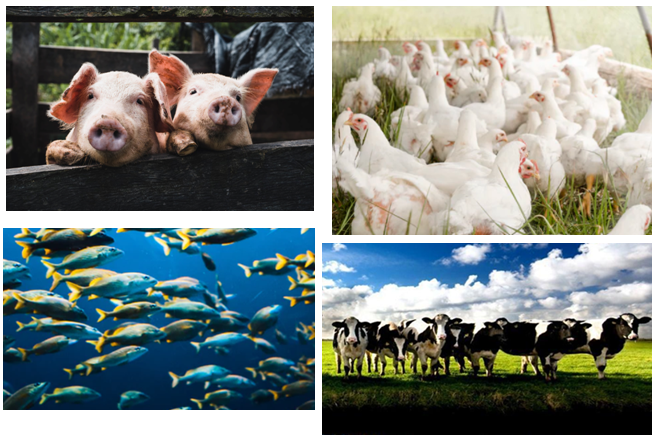 【Dosage】
Add 2kg to 5kg per metric ton in aquatic feed
Add 2kg to 3kg per metric ton in broilers' feed
Add 2kg to 3kg per metric ton in laying hens' feed
Add 2kg to 3kg per metric ton in ducks' feed
Add 2kg to 3kg per metric ton in laying ducks' feed
Add 2kg to 3kg per metric ton in fattening pigs' feed
Add 1kg per metric ton in dairy cows' feed
Sodium humate has various inherent physical and chemical properties; it's very good substitute for zinc, antibiotic and olaquindox without drug residue and no toxic side effects. Participates in all kinds of metabolic activities of animal body with irreplaceable effect of other products, prevents gastrointestinal diseases, improves meat quality and production performance. As an ingredient/additive, it can be widely used in animal feed.
1. It improves intestinal & stomach functions, promote digestion so that to prevent diarrhea & indigestible feed stool
2. For laying hens/poultry, it can improve the laying rate, feed return and eggshell quality, prevent water and feces and reduce the odor of feces, and reduce the rate of dead panning; for broilers, it can increase the feed return and reduce the mortality rate;
3. For pig breeding, keeps pigs with strong appetite, red skin and bright hair while significantly reduce the odor of feces.
4. Application of sodium humate in dairy cattle/sheep/ deer etc, improves the productivity obviously. In 1987, Wang Zhongxin used the compound R-I type feed made of sodium humate as the main ingredient in Yonghua dairy farm of Hangjinhou banner in Bameng for three times. The results showed that the milk yield of the experimental group increased by 15% compared with the control group, and the average daily milk gain of each cow was 2.04kg more than that of the control group. The appetite of the experimental cattle was always good, smooth and bright, and the health condition was good.
5. Application of sodium humate in sheep fattening Cai dengdi et al. Conducted a comparative experiment on the effect of humic acid and olaquindox on lamb fattening in 1987. The experiment lasted for 56 days. The results showed that the content of humic acid was 50%, each lamb was fed 4% per day, mixed with a small amount of concentrate; the powder of 98% olaquindox, 0.025g per lamb per day, was fed in a small amount of concentrate feed. The results showed that the average daily weight gain of humic acid group was 16 g more than that of olaquindox group, and 49 g more than that of control group; especially, every month, the average daily gain of humic acid group was 100 g, that of olaquindox group was 72 g, and that of control group was only 24 G.
6. In addition, the application of sodium humate in Sika Deer breeding and sericulture has also achieved remarkable results.
【Properties】
We have three different product shapes including black granules, black powder and black flakes.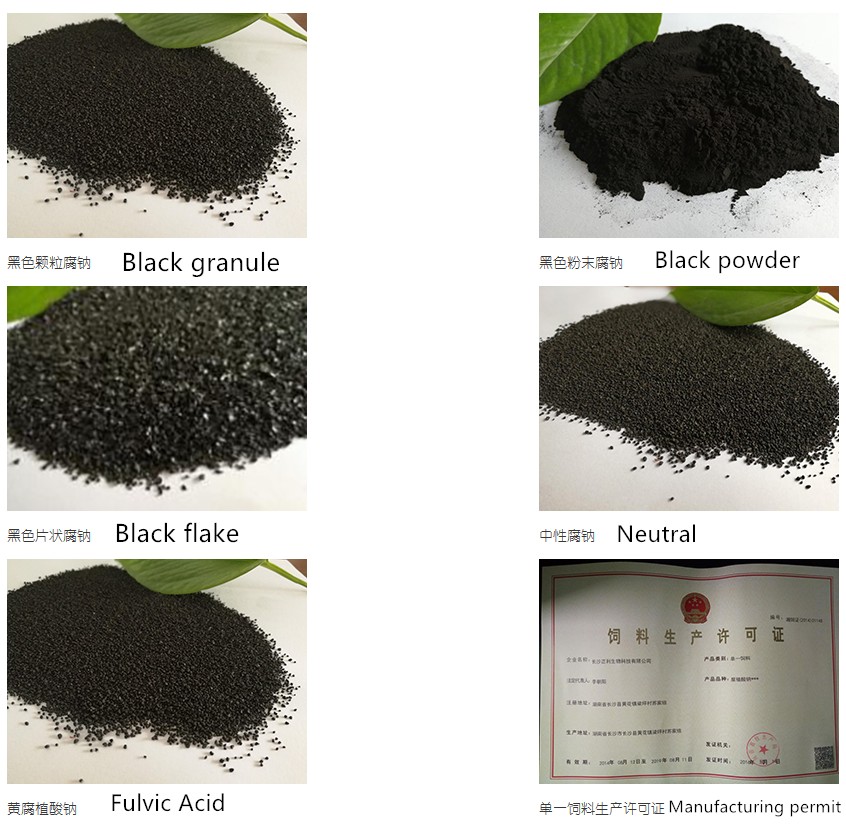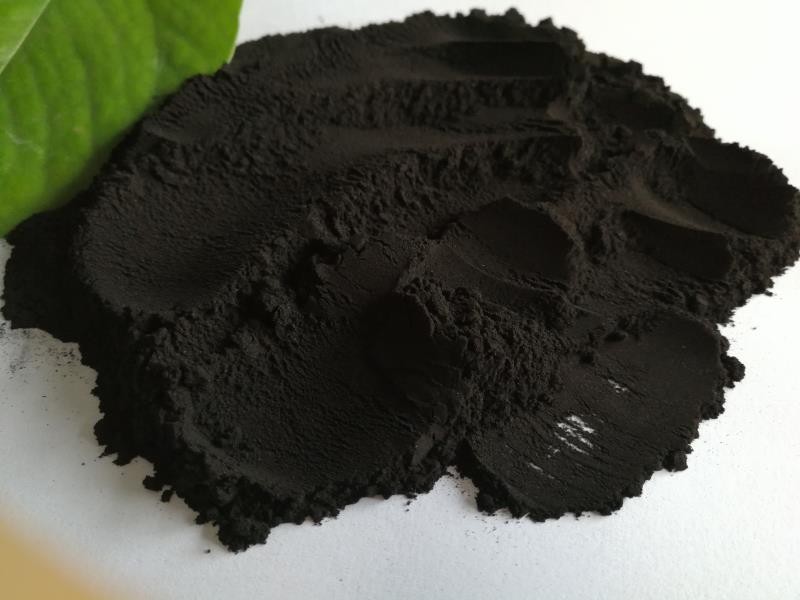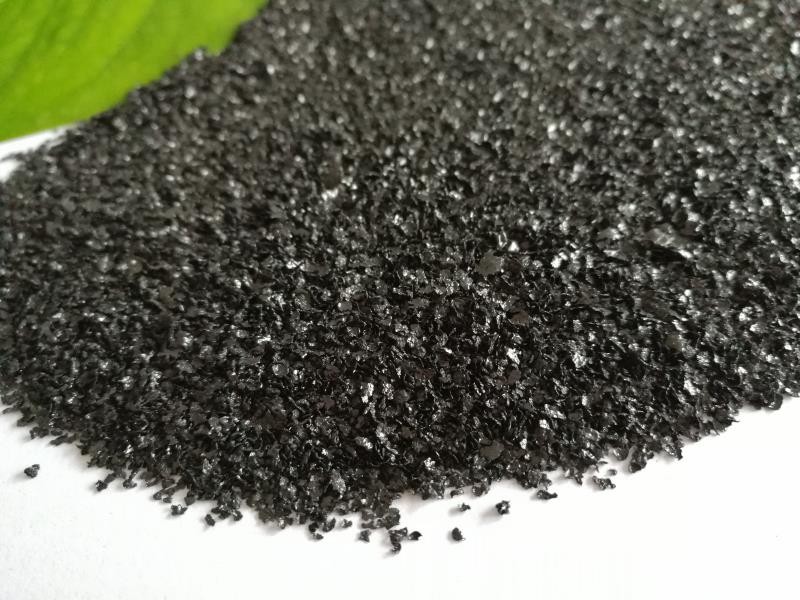 As Fodder(forage) additive adding in poultry feed
Improve the intestinal health of poultry, enhance immunity, reduce liquid excrement or feed indigestion; reduce ammonia in stomach, promote growth and increase egg production.
Effect on chicken liquid excreta rate (%) Effect on ammonia gas ppm

[As Fodder(forage) additive for fur animals]
Increase the brightness and quality of the hair and increase the yield.
[As Fodder(forage) additive for dairy cow feed]
Sodium humate has good anti-inflammatory effect, which can significantly reduce the content of milk somatic cells and increase the effect of NH3
【Precautions】
The product should be used as soon as possible after package opening, and the unused part should be sealed and stored according to the storage method. A slight change in the color of the product does not affect the effect of the product.
【Storage method】Store in a ventilated and dry place.
[Package and shelf life] 25kg/package, shelf life is 12 months in original package.