Feed Grade 40~50% BLACK SODIUM HUMATE Powder/Granule 98% INSTANT WATER SOLUBLE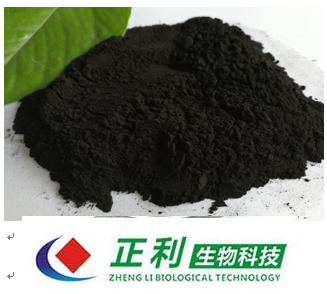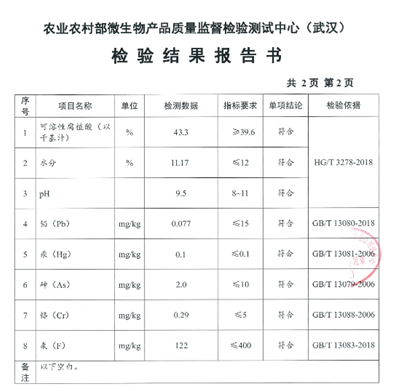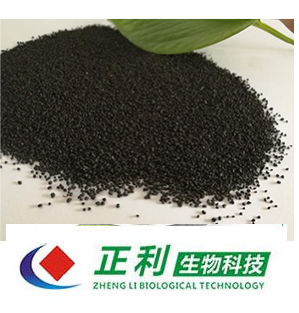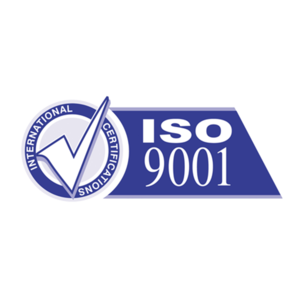 【Dosage】
Add 2kg to 5kg per metric ton in aquatic feed
Add 2kg to 3kg per metric ton in broilers' feed
Add 2kg to 3kg per metric ton in laying hens' feed
Add 2kg to 3kg per metric ton in ducks' feed
Add 2kg to 3kg per metric ton in laying ducks' feed
Add 2kg to 3kg per metric ton in fattening pigs' feed
Add 1kg per metric ton in dairy cows' feed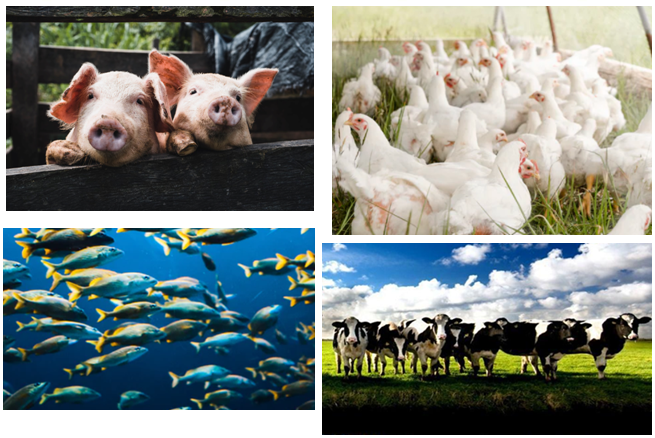 Application of sodium humate on ruminants
1. Cattle are prone to acidosis, so about 1% of nahco2 will be added. Nahco2 is a kind of gas generated after the reaction of inorganic substances and acids, which may lead to gas inflation in cattle stomach. Zhenglijian Superior Grey Sodium Humate is an organic alkaline substance and acid reaction, which will not produce gas, and can be used by microorganisms to generate certain energy.
2. Ruminants basically do not add antibiotics. Ruminants mainly raise microorganisms. Zhenglijian Superior Grey Sodium Humate can enhance the growth of microorganisms and reduce inflammation. Here, anti-inflammatory is to remove inflammatory substances and promote cell growth, not sterilization. Bovine digestive tract diseases are not small.
3. Antiphlogistic absorption of harmful substances can reduce the number of somatic cells in milk of dairy cows;
4. Zhenglijian Superior Grey Sodium Humate can neutralize NH2, increase the utilization time of NH2 by microorganisms and reduce gastric distension;
5. Prevent and cure rumen bloating, rumen accumulation, traumatic reticulogastritis, omasum obstruction and gastroenteritis.
The main component of sodium humate is a traditional Chinese medicine preparation made of refined extracts from weathered coal. It contains a variety of active substances and alkaloids. It has many pharmacological effects, such as eliminating inflammation and edema, improving wound microcirculation, promoting granulation tissue growth, accelerating the repair of damaged tissues, convergence, hemostasis, antidiarrheal, analgesic, anti-inflammatory, and immune regulation There are many indications.
Application of sodium humate in human medicine
Sodium humate can effectively treat the following diseases, including but not limited to:
1、 Department of Gastroenterology: gastric ulcer, duodenal ulcer, chronic superficial gastritis, chronic erosive gastritis, hemorrhagic gastritis, reflux gastritis, gastroesophageal reflux disease, esophagitis, esophageal ulcer and other reasons (such as irregular diet, stimulating food such as strong tea, coffee, alcohol essence, pepper, etc.), eating too cold, too hot or coarse food, Helicobacter pylori infection, and long-term administration Non steroidal anti-inflammatory drugs (NSAIDs) were used to induce gastrointestinal mucosal injury;
2. Department of Stomatology: gingival swelling, pain and bleeding caused by oral ulcer, herpetic stomatitis, herpetic angina, (tooth extraction, fire, periodontal disease, etc.);
3. Pediatrics: oral ulcer in children, herpetic stomatitis and angina, diaper rash and eczema in children, children's burns and scalds, dryness of face, hands and feet, frostbite, diarrhea, enteritis, etc;
4. Skin diseases: eczema, herpes zoster, bedsore, skin burns and scalds, long-term skin wounds, chronic skin ulcers, diabetic foot;
5. Anorectal Department: ulcerative colitis, diarrhea, hemorrhoids, anal fissure ulcer and postoperative, proctitis (including radiation), rectal cancer before and after surgery;
6. Gynecology: cervicitis, vaginitis, cervical erosion, prevention and treatment of radiotherapy and chemotherapy mucosa, skin damage;
7. Oncology department: indications, radiation stomatitis, ulcer, radiation proctitis, hyperthermia skin lesions, chemotherapeutic drug extravasation skin lesions, rectum, cancer postoperative retention irrigation;